This little nook started out with my bridal portrait hanging above a small round table with a lamp on it. I've been wanting a change, so after painting the room, I decided not to hang the bridal portrait where it was, much to my husbands dismayal.
Don't worry Daniel, I'll find a place for it.
I found this shelf and vase set in original packaging at
Goodwill
.
It was marked $12.99, but I snagged it for $6.50 on 1/2 price day!
I racked my brain trying to think of what to put in the vases.
I knew I wanted some
natural-looking
items to off set the glass look.
I also wanted to try to
reuse items in my house
instead of buying something for them.
(That would be too easy!)
Finally, an idea came to me.
A few years back I made some
flower arrangements
for the mantle, but recently took them down in hopes of redoing the mantle. (Still working on that one!)
Here is what they looked like.....
So, I tore one of them apart and added some
twine
,
burlap
, and
wooden pieces
from my
Lotto
game find.
Here is the finished product.....
I'm
loving
the way it looks now!
The lamp sits on a
beautiful antique pedestal table
that my mom got me for my birthday several years back. I'm planning to make a
burlap table skirt
for it for protection from the little one.
I'll post pictures when I am done.
Oh, and I've mentioned to you all that we have been getting our house ready to put on the market. We are still doing working on that for when the time comes, but it's been temporarily put on hold until Daniel finds a job. His program in the school system lost funding for next school year, so he is in search of another position. Please keep us in your prayers!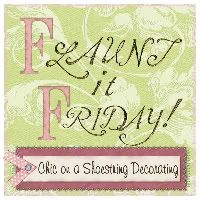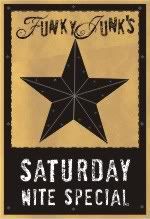 Flaunt it Friday
@ The Shabby Nest